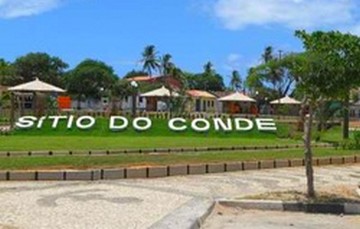 The site is an offer to investors and has a license to build six houses, measures 6,400 square meters and is adjacent to the beach (the kind of land on our planet that is increasingly rare), just outside the center of Sitio do Conde. There is an access and availability of utilities such as water and electricity.
Conde is a Brazilian municipality in the far north on the coast of Bahia, near the border with the neighboring state Sergipe. Aracaju is the capital of the state Sergipe. The Município consists of Conde center, well known for its picturesque weekly market, Vila do Conde ( where Conde originated ) and Sitio do Conde on the beach.
Conde houses several valuable tourist attractions. Tourists come from Salvador, from smaller and larger towns in the region, but also from Aracaju. Conde is rich in rivers, waterfalls, dunes and historic structures. Sliding down from the top of Cavallo Russo , a dune of about 30 meters high, is a game practiced at all ages. At the top you have a beautiful view of the river Rio Piranji .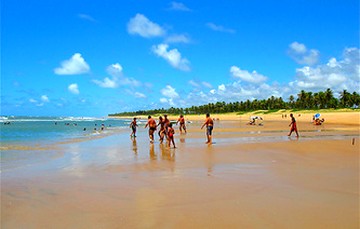 One of the most famous beaches close to Sitio do Conde is 'Praia dos Artistas'. The water there is crystal clear and the surrounding nature very pretty. There are barracas (small beach bars) where visitors can quench their thirst with a refreshing 'Agua de Coco' or a cold beer.
Sitio do Conde visitors find several nice pousadas and also an excellent hotel. Restaurants, shops, basically everything one needs is there in the vicinity. The distance via the Linha Verde to Aracaju -the main road between Salvador and Aracaju- is 9 km. From the center of Conde is this 6 km.
Want to know more about this real estate development offer? — Continue reading →