Bahia Brazil Map for infrastructure development, Salvador southbound.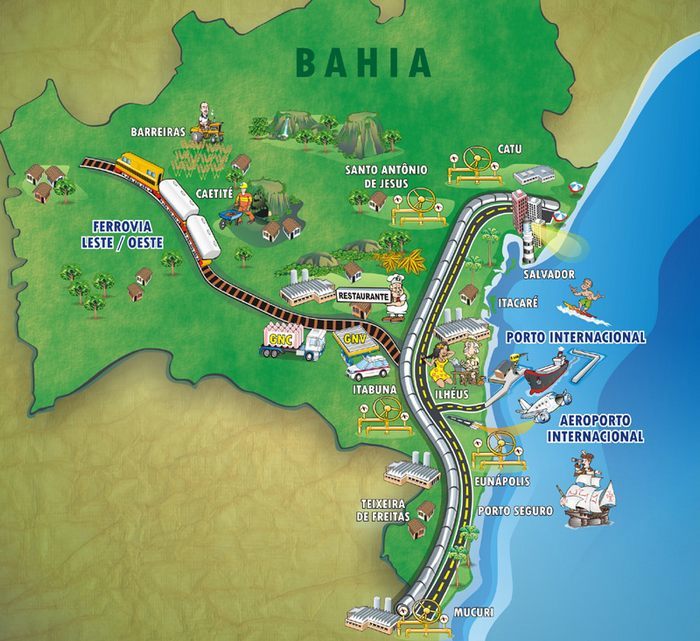 In regard to the area with our personal interest we point to two improvements with high impact in regard to better approachability, being:
A  new International Airport in Ilheus. This is approximately 65 km's away from Taboquinhas.
Highway improvement and the development of a infrastructural hub function for Ilheus.
Causing an influx of visitors to this area and impacting real estate value amongst others.